The cost of our courses depend on the number of licences purchased, but the following table shows the costs for our Equality and Diversity Awareness course (in partnership with Daniel Wood Associates), for some of the most popular licence volumes.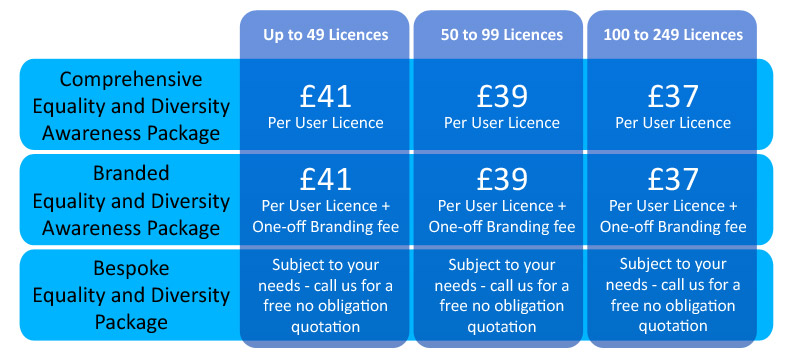 Indicative Cost Calculator
If you want an indication of the licence cost, to meet your needs, please use the Indicative Cost Calculator below.
* All costs subject to change. Please contact us for your personal quotation.